Liki Tiki BBQ
Fort Myers Beach
is NOW OPEN!
Open from 11 AM – 1 AM. Serving Food until Midnight. 7 Days a Week.

Liki Tiki BBQ Making a Difference
True BBQ expertise is in the preparation and timing. "Low and slow" is our motto as we smoke our fine cuts of meat, to a "fall off the bone" perfection. We begin our preparations well before you arrive to ensure our dishes such as our Signature St. Louis Ribs and classic Baby Back Ribs are finger-licking good. Our chefs will also prepare your brisket and chicken with the same high quality standards, lathered in our homemade BBQ sauce. Explore our signature Dr. Pepper recipe on our St. Louis Style ribs or any of our perfected recipes. We guarantee you'll be craving our signature menu until you return, time and time again!
We pride ourselves on our in-house prepared BBQ entrees. Unique to our menus, you will find yourself wondering what exactly our secret ingredients are, that are leaving you beyond satisfied. Carefully selected ingredients in our signature recipes are what we are truly known by, the difference you come to know and expect upon each return.
As with any true masterpiece in culinary or BBQ perfection, the amount of time and signature menu item preparation is truly an art. We prepare our meals with your experience in mind. We know that once you discover the Liki Tiki BBQ experience and its differences, you will be planning your return trips to our Fort Myers Beach and Naples locations. We are confident in your "must return" visit to our Liki Tiki BBQ establishments.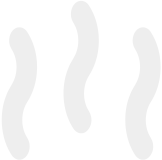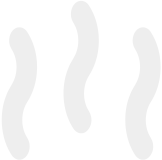 Subscribe For Offers & Events
Subscribe for early access offers and event updates.